We guarantee customers that critical alarms are attended to appropriately and response teams are deployed at the soonest possible time
ALARMNET, INC. was founded in August 13,1996. initially as a joint venture between Jardine Securicor (HK) and RCPI/Bayantel. Globe Telecom got full ownership of the Company In 2015 and then, spin it off, via a management buy-out transaction, to its Chairman of the Board in 2016.
We are one of the leading Professional Central Monitoring Company in the country. Our system and processes are patterned after those in the U.S., Europe and Australia.
Since 1996, our Company has been providing high-quality products and alarm monitoring  service  from  a secure facility  to businesses and residential customers.
ALARMNET has a memorandum of agreement with Response Agencies allowing us to provide customers with an integrated solution to robberies, intrusions, fire and other emergencies.
ALARMNET operates an Alarm Monitoring System (CMS) that was specifically designed and developed to monitor security, fire, emergency, including network connectivity.
Whenever an alarm signal is triggered from a customer site, a message is immediately transmitted to our 24/7 CMS for proper action or deployment of response personnel, if certain conditions are met.
ALARMNET currently serves BDO, Landbank, Globe, Meralco, Veterans Bank, HSBC, Liberty Commercial Corporation, Waltermart, Abenson, and Palawan Pawnshop, among others.
Over the years, we expanded our product portfolio and offered related electronic security products, Door Access, managed services and IT Support Services. We also provide an Integrated Contact Center solution with our affiliate and partners.
We aim to be the most preferred lifelong trusted partner of our customers. We will strive to make our service available to a greater number of customers so we can help them protect their properties and save lives by providing intelligent and affordable systems that address their needs.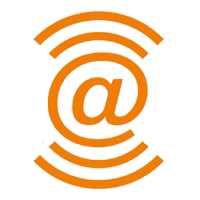 Trust us to safeguard your valuable assets and give you peace of mind!
We have the best experts that can help you customize the perfect solution for your home and business.